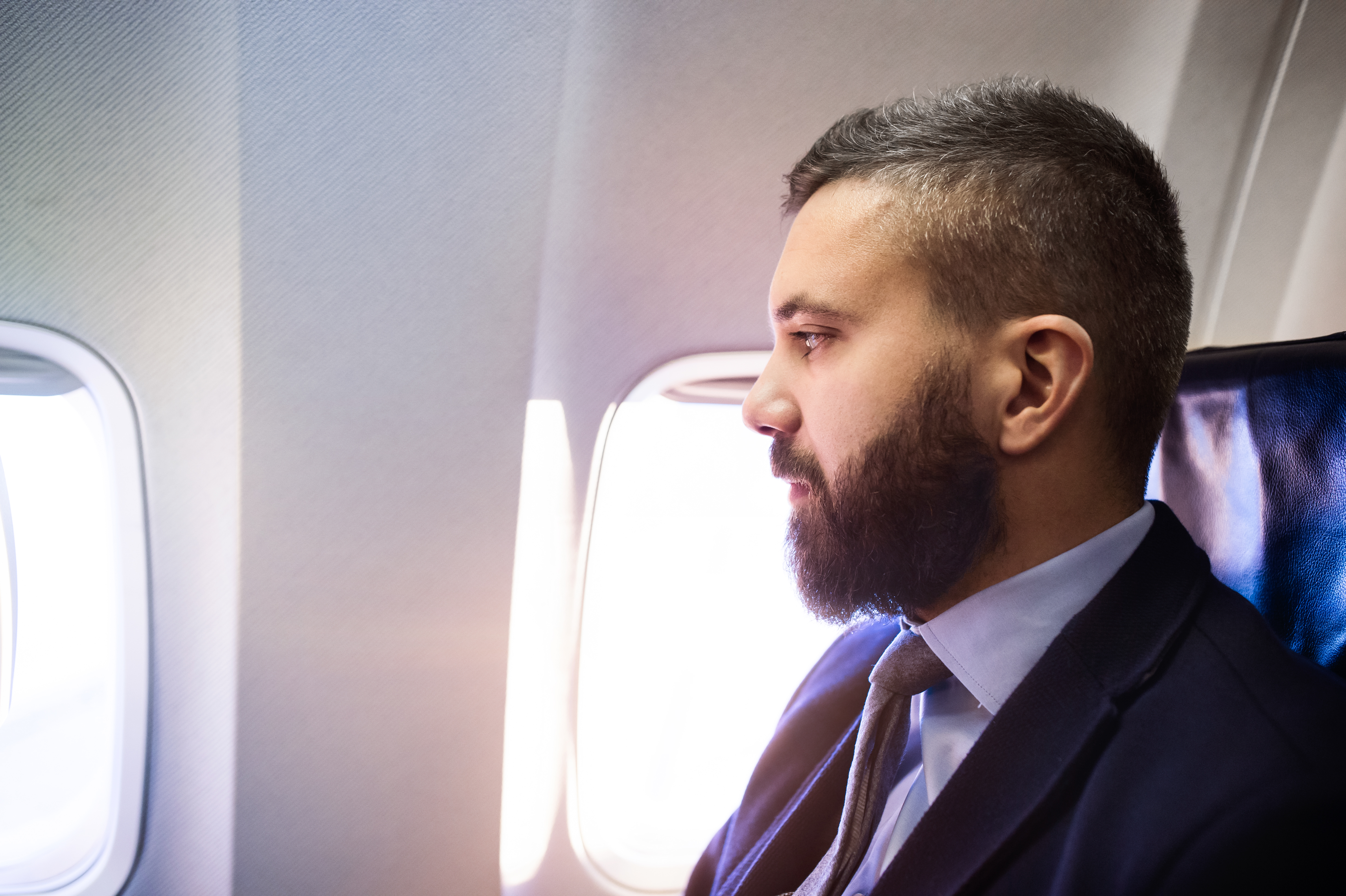 Spring is here, and summer is close, which means more traveling. Lots of people travel for vacations during the spring and summer months. Unfortunately, traveling means a person is stuck being cramped in a car, bus, train, or plane for quite some time until he/she reaches the destination. If you currently suffer from a venous insufficiency, like varicose veins, a long travel trip may not be an ideal situation for you. Prolonged sitting and/or standing can exacerbate the painful symptoms of the condition. No one wants to feel swelling and aching during a vacation, not to mention varicose veins are unsightly and are harder to hide during the warmer months.
When you travel, you're usually in a confined position and mostly immobile. You won't have much room or time to stretch, walk around, or stand. Your body has to work extra hard to pump the blood back up to the heart without help from the movements of your body. This extra work puts pressure on the veins and the veins' valves. When there's too much pressure, the veins can begin to bulge and valves can collapse; blood clots can also develop. A blood clot that develops deep in the vein is known as deep vein thrombosis (DVT). DVT can lead to serious circulation problems which could lead to a heart attack, pulmonary embolism, or stroke.
We don't blame you if you don't want to give up traveling. You should be able to enjoy a trip with family and friends. Here are some help tips to prevent DVT or the worsening of any venous insufficiency symptoms during travel:
Stretch your legs and wiggle your feet as much as you can.
Drink plenty of water. Avoid alcohol.
Perform calf raises.
Walk as often as possible.
Don't weigh down your legs with bags or heavy clothing.
If you're concerned about traveling and your risks, talk to your doctor before planning. It may be too risky for you to travel if you have untreated vein conditions or just had surgery or vein treatments.
If you think you may have DVT or are at risk of developing a clot while traveling, call a vein specialist today. Contact vein specialist Dr. Peter Mikhail. Dr. Mikhail is based in New Port Richey, Florida, and treats patients in the Tampa and Clearwater areas. If you'd like to book a consult or learn more, click our Tampa vein treatment page or call 727-312-4844.