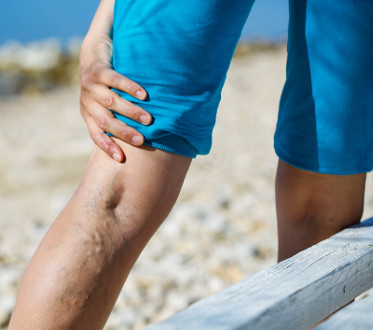 What Is 
Venous Insufficiency

?
Venous insufficiency is when there is a problem with the vein valves in the legs that leads to improper blood flow from the legs back to the heart. In short, the vein valves aren't working correctly, so blood pools in the legs, ankles, and feet. This can lead to problems like varicose veins, and deep vein thrombosis (blood clots). 
The following are a few causes of venous insufficiency that can make you more at risk of developing the condition: high blood pressure in leg veins, excess weight, being female, older age, smoker, lack of exercise, and genetics.
Symptoms of venous insufficiency include: swelling of the legs and ankles, varicose veins, skin ulcers, achiness, heaviness in legs, changes in skin color, cramping, and itching. 
The doctor can diagnose if you have a venous insufficiency by examining your legs, as well as performing an ultrasound test to see how well the blood is flowing in your legs. 
Venous Insufficiency Conditions
DON'T LIVE WITH PAINFUL OR UNSIGHTLY VEINS ANY LONGER! LET DR. MIKHAIL TREAT THOSE VEINS!