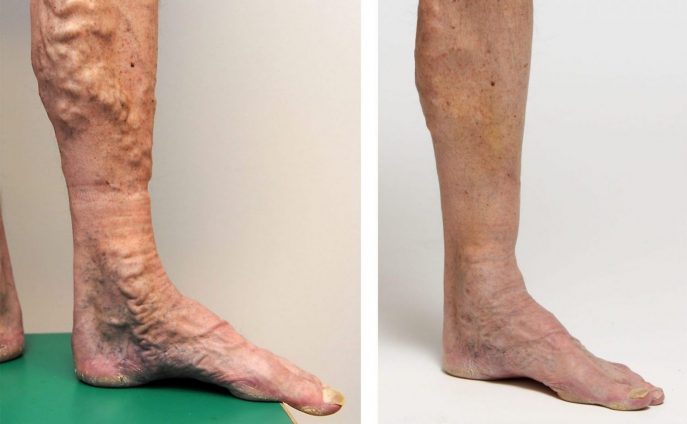 Whether it's a simple office treatment or a more complicated surgery, a medical procedure can be nerve-racking. Even routine procedures can be unsettling when the person is unsure of what to expect during or afterwards.  With any medical procedure, the goal is to make the patient healthier and happier. Of course, with any treatment, there is a recovery period, whether short or long. Before deciding upon a treatment, it's important for the doctor and patient to discuss all the details of the procedure/surgery including the recovery.
A patient needs to know how long he/she will be "out of commission" and when normal daily activities can be resumed. With vein treatments and procedures, a patient needs to know when he/she can return to work, walk regularly, drive, exercise, and any other task that is part of his/her routine. No two people will recover the exact same way, but with varicose veins and spider veins treatments, we can share with you what you can generally expect after treatment.
Endovenous Ablation – Laser or radiofrequency energy is delivered through a thin catheter to treat the cause of the varicose vein. A small incision is made and the catheter is inserted into the diseased vein. The energy heats and collapses the veins that have unhealthy valves. Patients recover from this procedure quickly, and they can resume normal daily activities by the next day. They will be asked to wear compression stockings for about a week after the procedure to reduce any swelling, bruising, or development of blood clots. Strenuous activities and exercises can be resumed two weeks after the procedure. Prolonged sitting and standing should be avoided for a few weeks following the procedure, and frequent walks are recommended.
Sclerotherapy – In sclerotherapy, a chemical solution is injected into the vein through a fine needle. The solution causes the walls of the vein to become irritated, shrink and close off. Patients can resume normal daily activities immediately following the procedure. Patients may experience some minor skin discoloration around the treatment area, but this will go away within 6 to 12 weeks. Patients need to avoid direct sunlight and/or tanning beds for 2 weeks after the treatment.
Microphlebectomy – In a microphlebectomy, varicose veins are removed through tiny incisions. The doctor will use a fine, hook-shaped instrument to grab the vein and remove it. A patient can resume daily activities a few days after the procedure, but strenuous exercise, swimming, and hot tubs should be avoided for at least 7 to 10 days. Walking or biking (light activity) is encouraged to stimulate blood flow in the veins, reduce pressure in the veins, and reduce the chance of a blood clot developing. Patients will have to wear compression stockings after the procedure, but the amount of time depends on the patient and his/her history. There is little to no scarring from this procedure.
VenaSeal – During VenaSeal, a medical-adhesive agent will be inserted into various parts of the diseased vein through a catheter. The adhesive closes off the diseased vein and the blood moves into the healthy veins. There is no recovery time with VenaSeal; patients can walk, drive, and return to work immediately after the procedure. Each patient is different, and the doctor will give you specific instructions on what you can and cannot do after the procedure in the following days and weeks. It may take several weeks for the veins to visibly disappear.
ClosureFast – ClosureFast uses radiofrequency energy to heat a 7-cm vein segment in a 20-second period. The heat, which is sent through a catheter, shrinks and collapses the vein, and creates a fibrotic seal. After the diseased leg vein is closed, blood flow will be redirected to healthy veins. Patients can resume normal, daily activities after 3 days. Strenuous activities or prolonged periods of sitting or standing should be avoided for a few weeks following the procedure. Many patients see an improvement in their symptoms within one to two weeks after getting ClosureFast. Patients have reported little to no pain, bruising, or swelling after getting the procedure.
Looking for a vein treatment? Dr. Mikhail can treat you! Don't wait! Get your legs checked! Dr. Peter Mikhail is a vein specialist based in New Port Richey, Florida. He also treats patients in the Tampa and Clearwater areas. If you'd like to book a consult or learn more, click here or call 727-312-4844.